Baker Completes Selective Demolition Project on Christmas Eve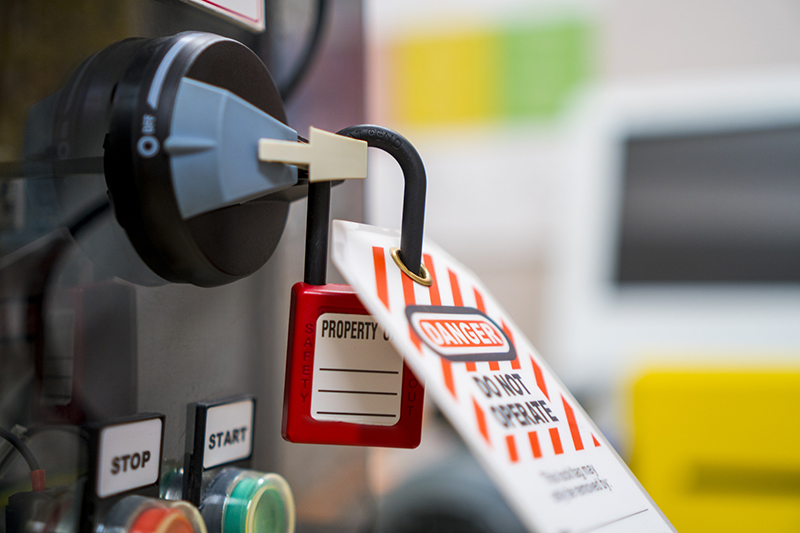 Over the recent winter holiday season, R. Baker & Son was tasked with performing selective demolition at a medical manufacturing facility that produced orthopedic titanium parts and hardware. Demo crew members needed to clear all equipment and support utilities in a 20,000 square-foot area which included seven offices, two quality control laboratories, two chillers, two boilers, and one air handler serving a clean storage area with HEPA filtration.
The project's biggest challenge was to complete all demolition within the one-week time period between December 18th and 24th, with no interruptions to adjacent departments. The facility was slated to be closed between Christmas and New Year's Day, during which time new equipment would be delivered and installed. Ordinarily, a demolition project of this scale and complexity would take several weeks, but the client had critical surgical manufacturing orders to fill and could not exceed the time allotted for the project.
R. Baker & Son worked closely with the electrician, plumber, controls company, and in-house maintenance staff as the start date approached to review and mark up everything that would require removal with bright green paint. Once all disciplines were satisfied that everything had been double and triple checked, the lockout/tagout process began simultaneously with demolition on Friday, December 18th. Baker demolition crews worked 10-hour shifts each day, ensuring that all was cut, capped, and made safe. The selective demolition project was completed just before noon on Christmas Eve – right on time.
About R. Baker & Son All Industrial Services
R. Baker & Son All Industrial Services, a Minority and Women-Owned Business Enterprise (M/WBE), in business since 1935, is a premier specialized contractor operating in the United States, Canada and Puerto Rico, with over one hundred employees and an exemplary safety record (we have been directly involved in four sites that received VPP OSHA Safety Awards). R. Baker & Son is financially strong, with bonding capabilities over $10 million. Capabilities include industrial and commercial demolition, rigging, machinery- and plant-moving, dismantling, decommissioning, plant and equipment relocation, interior demolition, selective demolition, warehousing, wrecking and razing, millwright, plant reconfigurations, heavy rigging, salvage, environmental services, remediation, decontamination, abatement, and investment and asset recovery.
R. Baker & Son - All Industrial Services
190 Boundary Road
Marlboro, NJ 07746
Full News Archive
2022
2021
2020
2019
2018
2017
2016
2015
2014
2013
2012
2011
2010
2009
2008