Demolition Equipment Maintenance SOP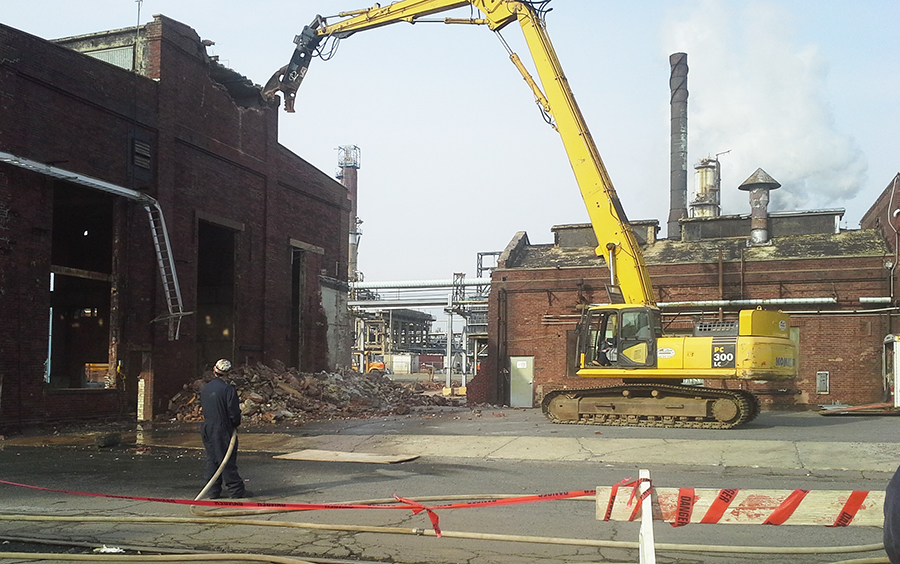 Demolition equipment is always being put to the test. Every quality demolition contractor looks to get quality name equipment at a fair price.
Demolition equipment maintenance falls under two basic categories, the first being routine maintenance – tire changes, fluid changes, filter changes, etc., or wear-and-tear items that the manufacturer's O & M manual requires to be replaced at set intervals. The second category for demolition equipment maintenance is for parts that malfunction or break outside of normal wear and tear. These include, for example, a broken tooth on an excavator bucket, leaking hydraulic fittings, or broken or nonworking electronics.
Developing a detailed SOP for demolition equipment maintenance is critical to any demolition operation. Good demolition equipment maintenance software can guide maintenance personnel and keep track of important maintenance data such as equipment history, manufacturer's warranties, maintenance timing and intervals, model and serial numbers, record of maintenance and repairs, how much money has been spent on that particular piece of equipment, depreciated value, important contact information, and factory callbacks or notifications. It can aid in deciding whether to repair or replace equipment. Equipment operators and field personnel must follow the SOP when bringing equipment in for maintenance and repairs and should record any problems with the demolition equipment in detail to ensure that issues are addressed promptly and properly.
R. Baker & Son has full-time vehicle and equipment mechanics on staff and handles most maintenance and repairs in-house.
About R. Baker & Son All Industrial Services
R. Baker & Son All Industrial Services, a Service-Disabled Veteran-Owned Business (SDVOB) in business since 1935, is a premier specialized contractor operating in the United States, Canada and Puerto Rico, with over one hundred employees and an exemplary safety record (we have been directly involved in four sites that received VPP OSHA Safety Awards). R. Baker & Son is financially strong, with bonding capabilities over $10 million. Capabilities include industrial and commercial demolition, rigging, machinery- and plant-moving, dismantling, decommissioning, plant and equipment relocation, interior demolition, selective demolition, warehousing, wrecking and razing, millwright, plant reconfigurations, heavy rigging, salvage, environmental services, remediation, decontamination, abatement, and investment and asset recovery.
R. Baker & Son - All Industrial Services
190 Boundary Road
Marlboro, NJ 07746
732-222-3553
Full News Archive
2022
2021
2020
2019
2018
2017
2016
2015
2014
2013
2012
2011
2010
2009
2008