Fall Protection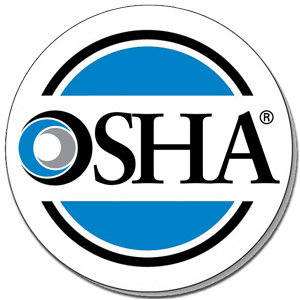 May 2-6, 2016 is National Stand Down for Fall Prevention, OSHA's outreach campaign to raise awareness about fall hazards in construction. Falls from elevation is a leading cause of death in the construction industry, with 337 fatalities reported in 2014, but these deaths were preventable. Employers are encouraged to conduct toolbox talks, safety equipment inspections, develop rescue plans, and discuss job-specific hazards. Stand-Down reached more than 2.5 million workers in 2015, and this year OSHA hopes to reach 5 million, more than half of the construction workers in the U.S.

Fall hazards are inherent in rigging, demolition, and dismantling. Workers are regularly exposed to dangerous heights while working on roofs, aerial lifts, and floors where no walls exist. Conditions constantly change as projects proceed, so jobsites must be continually assessed and safeguarded against fall hazards. In addition to administrative and engineering controls such as signs, barricades, and guard rails, all riggers and demolition team members working at elevations over 6 feet must be equipped with appropriate personal protective equipment (PPE) at all times, and a fall protection plan should be in place.
Fall Protection PPE Requirements
It is important to inspect fall protection PPE for before each use. Belts, harnesses and lanyards that have frayed edges, broken fibers, pulled stitches, cuts or chemical damage should be replaced according to guidelines. Check buckles, grommets, rivets, and other hardware for looseness, distortion, cracks, dents, bends, rust, and sharp edges, and repair or replace immediately as required.
Harnesses should be properly fitted to each individual following manufacturer instructions, and should be readjusted as needed. Choose the appropriate lanyard for the application, and make sure they comply with ANSI standards. Shock-absorbing lanyards, which elongate to slow a falling worker to a stop to minimize impact force, and retractable lanyards, which lock up during acceleration to arrest a fall, are the most common types. Retractable lanyards should never be attached to an additional lanyard, and overhead anchors should always be used. Lanyards should never be wrapped around a structure or over railings.
It is imperative to ensure good anchorage. Snaphook gate strengths are stamped on the gate, and snaphooks and carabiners should be attached to compatible connection points, with no part of the gate in contact with any metal. OSHA and ANSI require fall-arrest anchor points to support a 5,000 lb. force load, and fall restraint anchorages should support 1,000 lbs., or twice the expected load.
Clearance and capacity should be calculated to ensure that freefall is limited to 6 ft. or less, taking into account deceleration distance, harness movement, and anchor-point stretch. Capacity calculation should include the weight of the worker's clothing and tools. Swing risks should be minimized with overhead anchors and limit offset to 30 degrees or less.
Finally, fall protection plans should incorporate a rescue plan in the event a worker wearing a harness falls. Even when PPE works as expected, suspension trauma, also known as harness hang syndrome can set in quickly if a fallen worker is suspended for an extended length of time.
R. Baker & Son places the health, safety, and welfare of our employees and clients as our top priority. All rigging and demolition team members, are continually trained in all aspects of jobsite safety, including working at elevation and fall protection. We are a frequent OSHA VPP Star participant and maintain an ISNetworld A-rating.
R. Baker & Son - All Industrial Services
1 Globe Court
Red Bank, NJ 07701
732-222-3553
http://www.rbaker.com

Full News Archive
2022
2021
2020
2019
2018
2017
2016
2015
2014
2013
2012
2011
2010
2009
2008